Remember The Cosby Show? Of course you do! It was quite possibly one of the best shows of the '80s and early '90s. We all loved the show for its heartwarming humor and light antics, but who can forget the infamous "Cosby sweaters?" The sweaters almost became more famous than Bill Cosby himself! The ridiculous patterns and colors were hard to miss and over-sized sweaters and shirts were all the rage back in the day. There is one sweater that actually has a jade tiger/dragon on it. I don't understand what that's all about but it's pretty rad.
If only men's fashion shirts today could be nearly as cool as these sweaters. Granted I probably wouldn't go near someone who wore a sweater like that, but I love the audacity of wearing such a bold garment. It made me sad that Bill stopped wearing the sweaters sometime after the show ended. He could still rock one of those sweaters in 2011. If you're not daring enough to wear one of these sweaters, you can stick with designer dress shirts from Brio Uomo. You'll look a lot more fashionable than Mr. Cosby, but you won't stand out nearly as much. Maybe that's a good thing though…
Permalink | Tags: designer dress shirts, mens fashion shirts | Posted in Designer Shirts | No Comments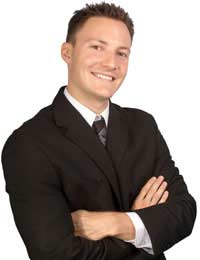 You would think most people know how to dress for an interview, but I always hear stories about people showing up in jeans, wrinkled shirts, and sneakers. First impressions are everything and interviewers do look at how you are dressed. It doesn't matter if the company's dress code may include jeans, you still need to dress nicely for the interview. It's always better to be overdressed than under-dressed. Lets take a look at what men should be wearing to help them land that job.
Men need to wear a suit, meaning a jacket and a tie. Suits should be dark colored –black, navy, and dark gray are best. Long sleeve button down dress shirts are a must. White button down dress shirts are easy and go with everything. If you opt for a different color, make sure it coordinates with the suit. Avoid a bold red shirt or anything else that may be perceived as flashy. Conservatism is key. Coordinate with a matching belt and tie. No novelty ties! Finally, wear dark socks and dark shoes.
Have your outfit ironed and ready to go the night before. Hair should be neatly styled and remember to shave. A spiffy suit alone won't get you the job, but the better you look, the better your odds.
Permalink | Tags: button down dress shirts | Posted in Fashion Tips | No Comments
Winter is not all about wearing hideous reindeer sweaters that your grandma knitted and bulky coats. You can still keep warm while looking fashionable in your button down dress shirts. It's all about what you wear with the shirt to keep warm and look great. If you want to dress up your outfit, layer a cashmere v-neck sweater over your designer dress shirts. Cashmere and wool sport jackets will help keep you warm while retaining the dressy outfit you require. Winter clothing tends to have a lot of muted colors like tan, olive, and black. However, don't let this discourage you from adding some bolder colors into the mix. Finish off the outfit with matching scarf and gloves.
The layered sweater and dress shirt works well for casual wear too, but instead of wearing khakis or dress pants, throw on a pair of nice jeans. Turtlenecks and cotton sweaters are always a great alternative if you're not in the mood to layer. You don't have to be Mr. Schuester from Glee or a former member of Blossom to rock a nice vest. Sweater vests always look snazzy, especially in argyle.
Winter is all about layers, but you don't have to look like the State Puff Marshmallow Man to keep warm.
Permalink | Tags: button down dress shirts, designer dress shirts | Posted in Fashion Tips | No Comments
As a woman, I must admit that I absolutely love men in black button down dress shirts. Maybe it's because I love wearing black so much myself or because black is just so versatile. It's hard to go wrong with black. It's slimming for women and sexy on men. However, black tends to be very underrated and if you wear it too much, people will think you're either goth or going to a funeral. You can wear black designer dress shirts with jeans, khakis, suits, and even tuxedos.
Despite its versatility, there are a few rules to keep in mind. A black shirt with a white tie or shoes is just too bold a contrast and you'll end up looking like a hitman. Do try to contrast it with other colors instead of wearing all black, unless you think you're Johnny Cash. Don't wear a black dress shirt to an interview and brown is never complementary.
Gray pants will look spectacular and give you a very dressy look. Gray ties also work very well. Besides black, I'm also partial to red, so black pants, a black shirt, and a red tie will win me over. A black dress shirt can go from casual to ultra stylish with the right ensemble, so always have one ready to go in your closet.
Permalink | Tags: button down dress shirts, designer dress shirts | Posted in Fashion Tips | No Comments
Pink seems to be one of the most misunderstood colors for men. Many fear that wearing a pink shirt or sweater will stigmatize them and they will be thought of as feminine. Despite all the hoopla, pink has been a popular choice for the last few seasons. Of course we're not talking about hot pink, but rather, salmon, fuchsia, and magenta. Pink not only complements just about every skin tone, it also coordinates well with almost every color in your wardrobe. It goes great with grays, tans, blacks, and most shades of blue. It also provides a calming effect and who wouldn't want that kind of power?
Pink designer dress shirts will certainly turn a few heads, especially women. Many women love the color pink and knowing that a man is comfortable enough to wear a color typically associated with women will only enhance your masculinity. Pink button down dress shirts work well with suits, under sweaters, or simply on their own. First timers might want to start small with a pink tie. Always pair it with a bold, more "manly" color. Although you can wear pink year round, it works best in the spring and summer. Pink is so great that Aerosmith realized how awesome it was all the way back in 1997!
Permalink | Tags: button down dress shirts, designer dress shirts | Posted in Fashion Tips | No Comments
When it comes to putting together an outfit, men don't have it so bad. They just need to make sure socks match with shoes, belts match with pants, and ties match with button down dress shirts. Here are some general rules when trying to pair a tie with a designer dress shirt.
Striped Shirt – You can wear a striped tie with a striped shirt if the stripes are not identical in size. At least one color in the tie needs to match either the shirt, shoes, pants, or belt. Avoid wearing a striped shirt, tie, and suit. Diversify.
Micro-check Shirt – Only wear a micro-check patterned tie if the patterns are not identical. At least one color must match your shirt, shoes, or belt.
Plaid Shirt – The best tie to wear is a solid tie that matches one of the colors in the shirt. Try to avoid wearing a checkered tie.
Ties should always be darker than your shirt. Opposites attract in both the dating world and in fashion. Pair bold styles with more toned down ones. The key is to not frighten people off with crazy combinations or get lost in the crowd with all plain, muted colors. Balance is the key to fashion happiness. Naturally, a solid tie goes with any shirt. Don't just focus on matching the color to the shirt. Also consider your complexion and what colors look best on you.
Permalink | Tags: button down dress shirts, designer dress shirts | Posted in Fashion Tips | No Comments
We were always well dressed. It was important to me, as a little boy, to have button down dress shirts, tucked in with a bowtie and jacket. Sometimes I wore suspenders. I don't remember exactly how it started, but I believe my friend Max also used to wear striped dress shirts, and to distinguish ourselves early on, I realized that it was important to follow suit.
During my late childhood and adolescence, it was just the opposite. We wore baggy pants, which we paraded in the name of comfort, and matched with varicolored polo shirts, and which actually looked quite terrible. Dress shirts for men we wore only on special occasions. Despite the thought that I was well dressed, I would have done much better to have worn some slacks and the occasional button down dress shirts and jacket I had when I was little.
No matter what you're doing, it's better to be over-dressed than under-dressed, which is a fact teenage boys continually dispute. Perhaps it's their angsty sentiment of rebellion. In any event, it's notable that children, at least observational children as I was (and like to think that I still am) as a boy, understand the sartorial elegance so necessary to creating a good first impression.
Permalink | Tags: button down dress shirts, designer dress shirts, dress shirts for men, mens button down shirts, mens fashion shirts, striped dress shirts | Posted in Designer Shirts | No Comments
Button down dress shirts and jackets have been woven with a twill pattern for hundreds of years. It is a diagonal weave – 2 warp threads(the ones held in tension) crossing every two weft threads(the yarn drawn through the warp). There are different kinds of subcategories of twill.
Twill with a ribbed design is called herringbone, which forms a kind of arrow pattern.
Serge is a variety that is often made with worsted, or bound fibrous, yarn to create a more resilient wear. Military uniforms, great coats and suits are often made of serge fabric. Red serge is what Canadian patrolmen wear.
Tweed: This is a wool cloth knit in a twill pattern. Originally from the Scottish dialect tweel, it became tweed when confused with the river Tweed from which a number of twill dress shirts for men came. Harris tweed has flecks of color in it , while Donegal tweed is usually grey. Silk tweed has flecks of color and is made of raw silk.
While these garments are mainly made for outerwear, they look great over dress shirts for men, and when you buy twill mens fashion shirts you can rest assured that you will stay warmer.
Permalink | Tags: button down dress shirts, designer dress shirts, dress shirts for men, mens button down shirts, mens fashion shirts, striped dress shirts | Posted in Designer Shirts | No Comments
Button down dress shirts permeate all levels of Western society and almost all dress codes. To clarify, here are the standard Western dress codes:
Streetwear: Tanktops and shorts mean that you can go into any establishment. You may get dirty looks in a bank or certain restaurants depending on the time of the year.
Casual: Standard t-shirts and blue jeans are the norm when you're dressing casual. You can get away with pretty much anything that doesn't expose your shoulders or your kneecaps. Be warned that when traveling abroad, many museums prohibit streetwear.
Business casual: This is where it starts to get tricky. Traditionally, a collar means business casual. That refers to a polo or button down dress shirts. Jeans are not allowed and khakis are preferred. Shoes can be loafers or brown shoes, but sneakers are a no-no. Some work establishments say business casual and actually mean smart casual.
Smart casual: Button down dress shirts are a must here, and a tie doesn't hurt either. Darker pants are preferred and a pair of wingtips or oxfords are the best shoes to wear.
Business/Informal: Suit. Dark striped dress shirts are traditionally more formal than lighter striped dress shirts. Solid neutral colors like white, light blue, grey, and subtle shades of green or pink are acceptable.
Black Tie/Semi-formal: You need a tuxedo for these events, cummerbund included.
White tie/Formal: White tie suits with starched white mens button down shirts is only worn after five pm, and usually only to balls, banquets and the opera.
Permalink | Tags: button down dress shirts, designer dress shirts, dress shirts for men, mens button down shirts, mens fashion shirts, striped dress shirts | Posted in Designer Shirts | No Comments
Today we're going to discuss what makes a shirt a shirt by going over Ply, Yarn Number and Balance.
Ply means the kind of yarn used to make a fabric. When cotton is spun it can be either made into a shirt directly, or woven with another string of yarn to make two-ply yarns. Because this yarn is twisted, it resists 'pilling', which is when a fabric has those little balls due to rubbing and use. Two-ply yarn means greater durability and longevity. Unfortunately, some weavers use two-ply yarn only on the weft or the warp, that is, in only one direction. The finest mens fashion shirts for men are not 2×1, but 2×2.
Yarn Number is not the same as thread count, which is the number of yarns per inch (and which should actually be called yarn count). All cotton yarns are numbered from 24 to 200, thickest to finest. The thinnest yarns are called in the industry Extra Long Staple, or E.L.S. Only 1% of the world's cotton is E.L.S. and only the finest button down dress shirts use them.
Balance is the warp to weft ration, which for most broadcloths is 144 x 76. In higher quality mens fashion shirts the weft yarn size is increased to allow for a more balanced amount of cloth running in both directions. Small ridges are the result.
This is the science of mens fashion shirts. Tune in next week as we discuss the kinds of shirtings available.
Permalink | Tags: button down dress shirts, designer dress shirts, dress shirts for men, mens button down shirts, mens fashion shirts, striped dress shirts | Posted in Designer Shirts | No Comments